Reference: Mercedes G-Wagen Guide
How to Build a Jurassic World G-Wagen: A complete reference guide.
If you would like to contribute to this reference guide, please contact us!
---
Jurassic World Mercedes G-Wagen:
General Information:
2013-2014 USA Stock Mercedes G550

Black Base w/ Silver Wrap
Stock Black Mercedes Rims
Stock Brush Guard
Front LED Light Bars
Body:
Paint
Black Body, Silver Wrap
Blue Stripe
Black Trim & Accents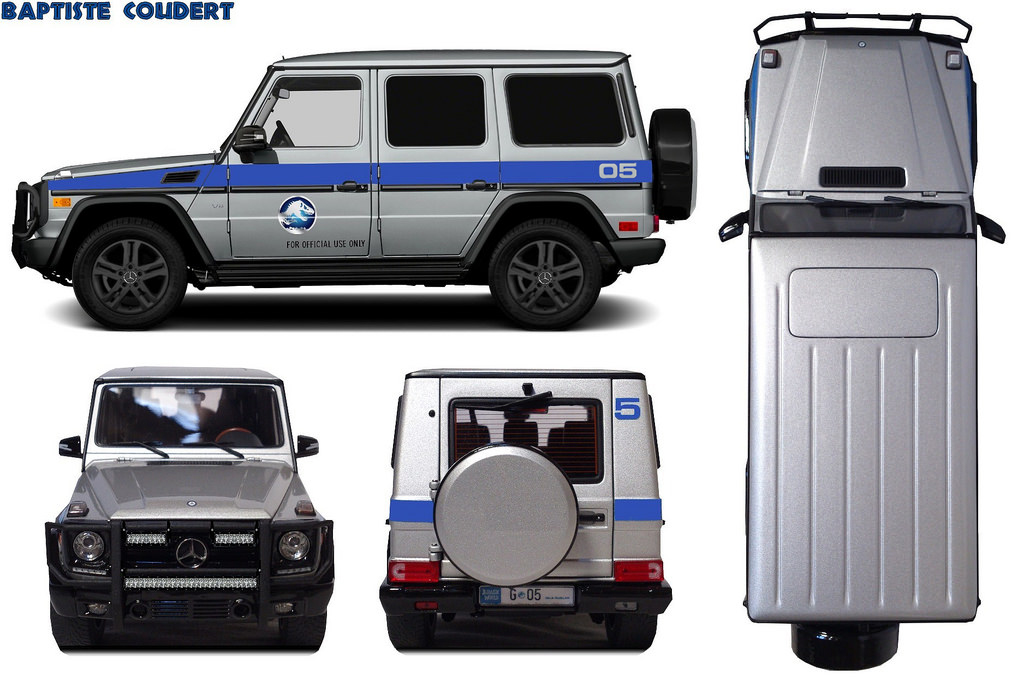 Overview photo by Baptiste Coudert
---
Decals and Marks
Decals are availble for purchase through the following:

onedaysigns.net

Supply the files below
Please indicate the decal size you require for your specific build when ordering.

---
---
For Official Use Only
---
Vehicle Numbers
---
Screenshot of the door logos:

---
Production and Film Photos: